With your support and the support of your Lodges, the Masonic Foundation of Alberta has been able to contribute over 1.45 Million dollars to over 220 various registered charities.
About the Masonic Foundation
The Masonic Foundation of Alberta is a Charitable Foundation established to assist Alberta's Freemasons' with their charitable endeavours and to enhance the profile of Freemasonry in their local communities.
In addition the Foundation directly assists youth-serving organizations in their efforts to serve and protect at-risk youth in our communities.
The Foundation doesn't accept requests for funding directly from charities, but from Masonic Lodges who have selected a charity which they wish to support through their charitable efforts.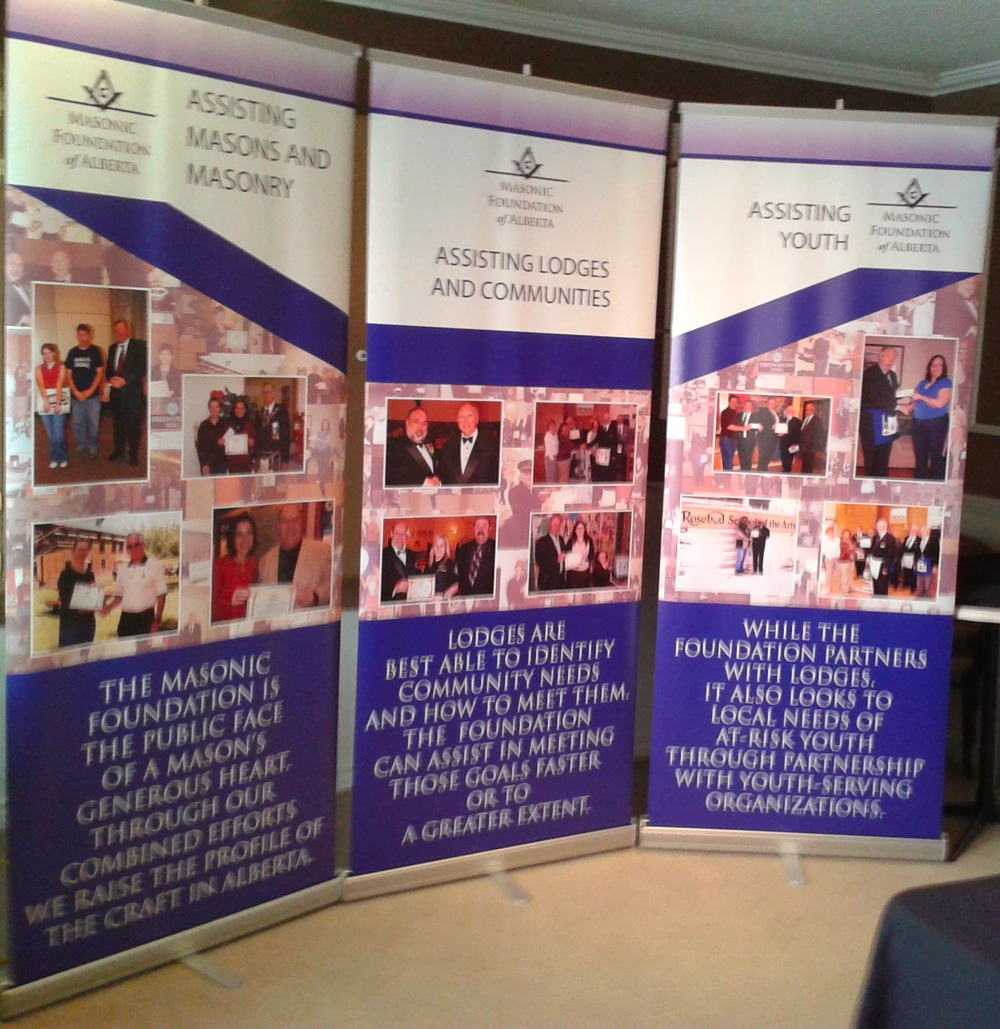 In recognition of this milestone, the Foundation would like all Freemasons in Alberta to consider, April as Masonic Foundation Month and to donate generously.
It is Important to note that despite the close relationship between the Foundation and Alberta's Freemasons, the Masonic Foundation is completely independent of the Grand Lodge of Alberta. Inquiries concerning the status of funding requests, or any other inquiry, should be addressed to the Treasurer or the President of the Foundation, as outlined on the "Request Assistance" page
The Foundation has been able to contribute over $1.45 million to 220 various registered charities in conjunction with the Masonic Lodges of Alberta – see Our Charities Page for a list of the Charities we have been able to assist.
This assistance is only possible through the generous donations from Alberta's Masonic Lodges and individual Freemasons.
Instructions on how to make donations to the Foundation, as well as the process and forms required to request assistance from the Foundation, for Lodge projects, can be found on the "Donations" and "Request Assistance" pages.