News Blog
Photographs of Charitable Donation Presentations will continue to be published as they become available.
The 2022 Annual General Meeting of the Masonic Foundation of Alberta will take place in an online format on Saturday, December 17th commencing at 1400 hrs. Please contact the MFA secretary for details and login credentials.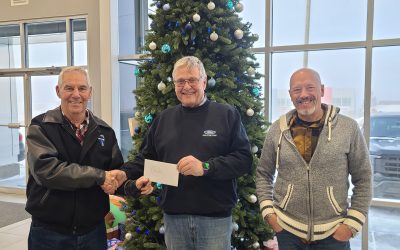 The Masonic Foundation of Alberta supporting Hinton Lodge #178 in making a contribution of $1,000 to the Hinton Healthcare Foundation.