News Blog
Photographs of Charitable Donation Presentations will continue to be published as they become available.
Because of Covid – 19 the Foundation Board has not been able to meet in Person since February 22nd 2020. The Board has continued to meet using On-Line Meetings to continue the work of the Foundation.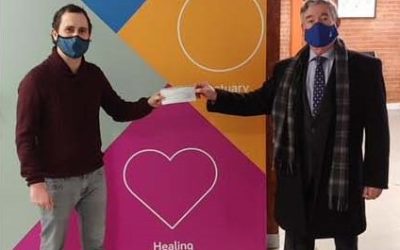 Masonic Foundation Presentations 2020 Masonic Foundation Presentation to Inn from the Cold RWBro Douglas Baine (DDGM and MFA representative - Phoenix District) presents a cheque on behalf of the Foundation and Phoenix District Tim McGowan, Fund Development Associate,...